...letters
Dear Spring,
Thank you for showing up in So. Cal on time. So many friends still have snow and although beautiful to look at, I think I'd rather smell the sweetness of your blooms.
Dear Depression AND Dementia,
I hate you both. You are stealing my mom AND dad right out from under my nose and robbing them of their lives. Really? At the same time? Do you know how painful it is to call my mom and dad night after night and deal with the shit you are dealing me? They are NOT who they were just a year ago. You just take and take and take some more. I'm left with these shells of people that I don't even recognize. The really crappy thing is, I know you're not even done with them yet. I think I can speak for all my family members and tell you...
You both suck.
Dear Wine,
Thank you...that's all
Dear Jamie,
One more sleep till your bridal shower! I love getting on a bird to fly knowing you'll be at the other end to greet me. (giddy-ness)
Dear antibiotics,
Thank you. You done good!
Linking up with Ashley over at: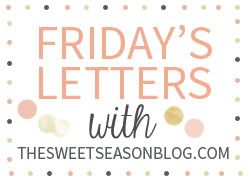 Happy (spring) snapping!
xo
Kelly