...letters
Dear week,
Thank you.
For once, in a very long time, I was able to fully embrace, soak everything in and sigh...
a HUGE sigh of relief...dumping burdens.

Dear University Pines,
YOU are the reason I was able to fly home and NOT have to worry about my mom. Your community is the answer to our prayers. When my mom told me she didn't want to be alone and never wanted to leave, I couldn't help but open the flood gates & let our burdens drown with every tear drop (even now I get teary eyed). You opened your arms and embraced our hardships. I feel like I've left family when I said goodbye. From the moment I walked through your doors, it felt like home & knew my mom would thrive for the rest of her years. My heart is full.
Thank you

Dear Mom,
What I witnessed in you this past week was nothing short of a miracle. I know it's been such a long time since you've enjoyed the simplest things but your new home is going to allow you to wake up and LOVE every single minute of your day. Little by little, you'll grow stronger & more confident that we've got your back & the hardest decision you'll have to make is what to have for lunch...or dinner... or what to wear!

Dear Florida thunderstorms,
You scare the hell out of me when I drive. I mean seriously, pull over and want to cry scary.



Dear Mother Nature,
I've released another batch of beauties for you.
Thank you for choosing THIS i-photo among 1500 to be in your book! I'm giddy with excitement!
Dear Dad,
It was very hard leaving & saying good by to you. Your tears didn't help.
Sometimes you are so far out in la-la land...
...and then you say something like..."What you do for mom, you do for me." (heavy sigh)
Well, THAT is the dad who gave me my moral compass. I'm glad that dad comes out every now and again cause I know he's in there but will be lost forever in the not so distant future.
This is last photo taken of you. It is one I'll always remember.
Happy ( no tears) snapping!
xo
Kelly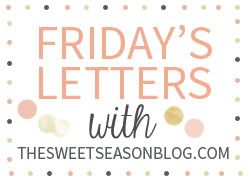 Linking up with
Lisa
today for favorite photo Friday too.